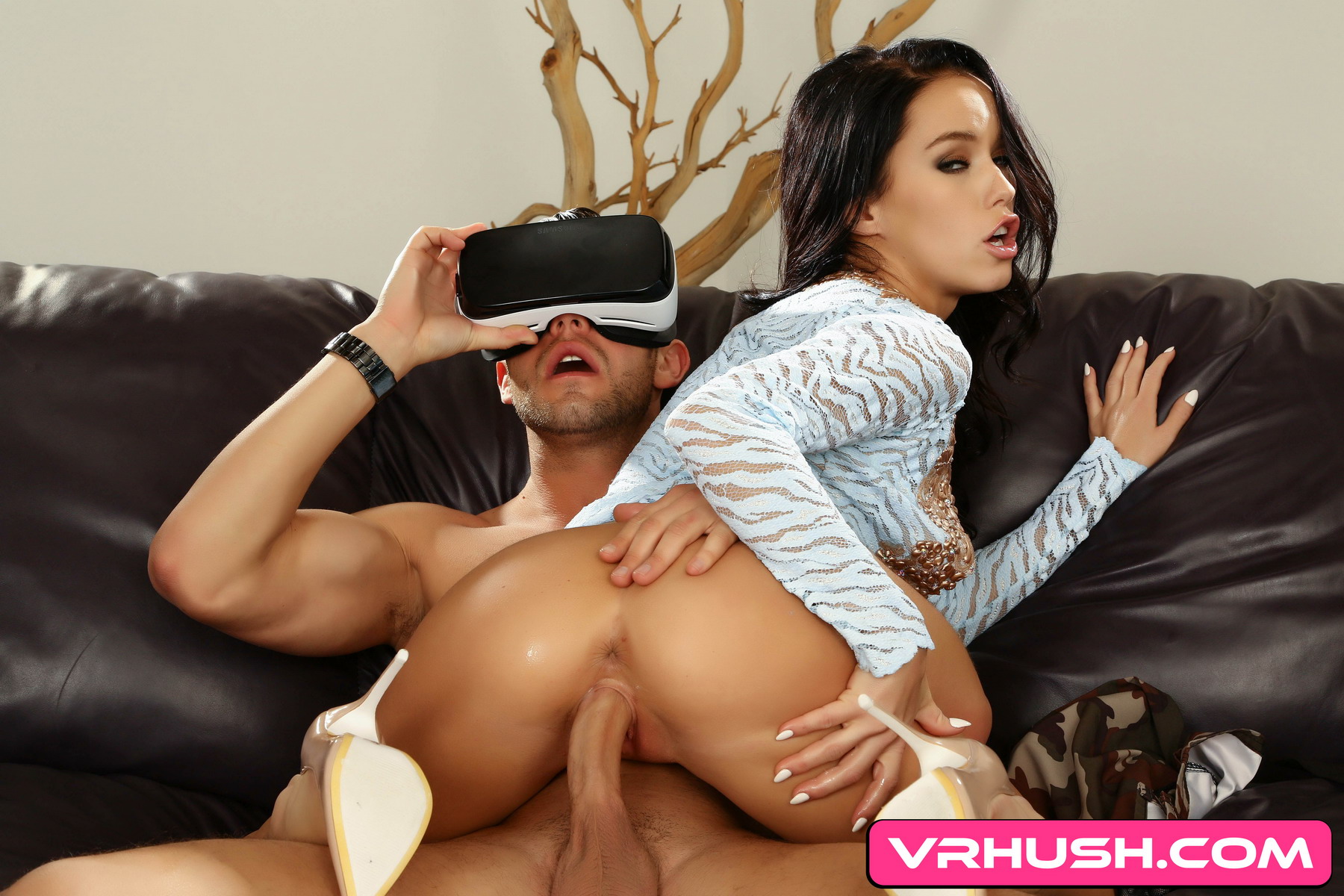 VR porn scene: Revenge is a Dish Best Served Wet and Throbbing By Megan Ray with Megan Rain & Seth Gamble for VR Hush
Release Date: January 15, 2017
360°, 60 FPS, 4K, 3D
Megan recently discovered her longtime boyfriend, Seth, has been fucking around with some bimbo housewife down the street. Not cool Seth, not cool. Now, Megan Rain is ready to give him the fuck of his life, simply because she wants to show just what he'll be missing once she is gone for good.



As Seth Gamble, when you return home after a long day of work, Megan is waiting for you. But she doesn't bring up anything about the housewife. No, not yet. Instead, she pounces, knowing you'll want her tight pussy after a long day of work. It is something you just can't resist. She sits back on your favorite couch, the couch where you banged the mom, and opens her legs wide for you to enjoy.
You've always loved the taste of her. So sweet. So delicious. But this just wets your appetite. As your manhood begins to throb, you pick her up and set Megan Rain down on your lap. Her sweet, young ass pushes against your throbbing meat. You let just the tip tease her for a bit, before sliding deep inside of her incredible body.
Megan Rain rides you. She rides you like there's no tomorrow (because well, there won't be). You can feel yourself on the verge of shooting off, but Megan knows the look you give, and she slides off, giving you a second to recover, before pushing her ass into the air, ready for your delivery.
You grab her thigh as you slide deep into her warmth. It feels amazing. You hug her closely as you drill Megan from behind. She holds your legs, drawing you closer. She wants to feel every inch of you inside of her. One last time.
Right before you are about to spray, Megan Rayne pushes you away. If this is the last time you give her your milky reward, she wants to savor every last drop of it. She gets down between your legs and takes it in her mouth. Just the top at first, but she slowly works down your shaft, sliding her wet lips around that throbbing piece of meat. She's working you. Milking you. Building up that one final money shot. Oh. There it is. Delicious. She laps it up and swallows every drop. But with your cum still dripping from her lips, she calls you out on fucking the MILF from across the street, and gives you your walking papers. It's time to hit the road. It will be one final fuck to remember. But hey, at least you can relive the events over and over again.